75% of customers don't go past the first page.
Be listed on 40 plus

directories.
Get found so you can get chosen.
Google ranks you among your competitors by checking whether or not there is consistent information about you on multiple directories and websites. Then, Google considers the volume, frequency, and quality of your online reviews.
We have devised a means to efficiently and accurately populate local listings. This is called Local SEO (Local Search Engine Optimization). We find the top 40+ listings for your area and optimize them for you.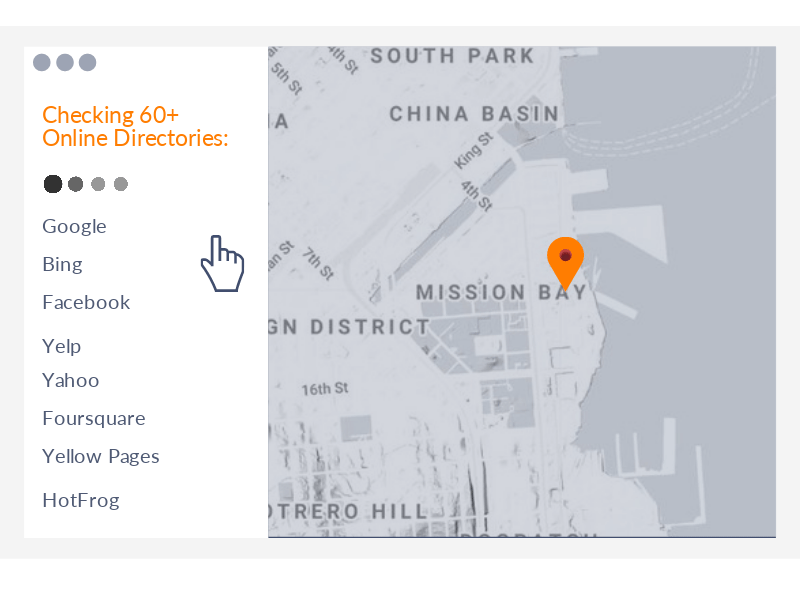 Local SEO is a marathon, not a race.
If you don't manage your listings, you might be shocked by how quickly they can become a mess. That's why we constantly monitor your online directories. If something changes, we fix it immediately. Expect to receive reports on a monthly basis.
Keep others from changing your data
Did you know almost anyone can change your listing? We put a stop to that.
This is one view of how it's done
Changing an obscure listing in one place can, like falling dominoes, destroy your online presence.
The Local Search Ecosystem